NAUGHTY AND NICE LIMITED EDITION
Get your craft on
3 ways to reuse your wrappers
(and totally impress people)
We make our wrappers as beautiful as possible so our customers can reuse them. And since it's the giving season, we asked the incredibly talented crafter Kitiya Palaskas to whip up some easy reuse ideas for our latest Naughty and Nice Limited Edition. Enjoy – and please, share your creations with us on Instagram @whogivesacraptp. Or by pigeon (if you have a reliable one).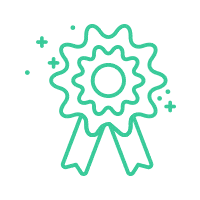 Present topper
So you bought mum slippers again. It's ok because she'll be blown away that you made something!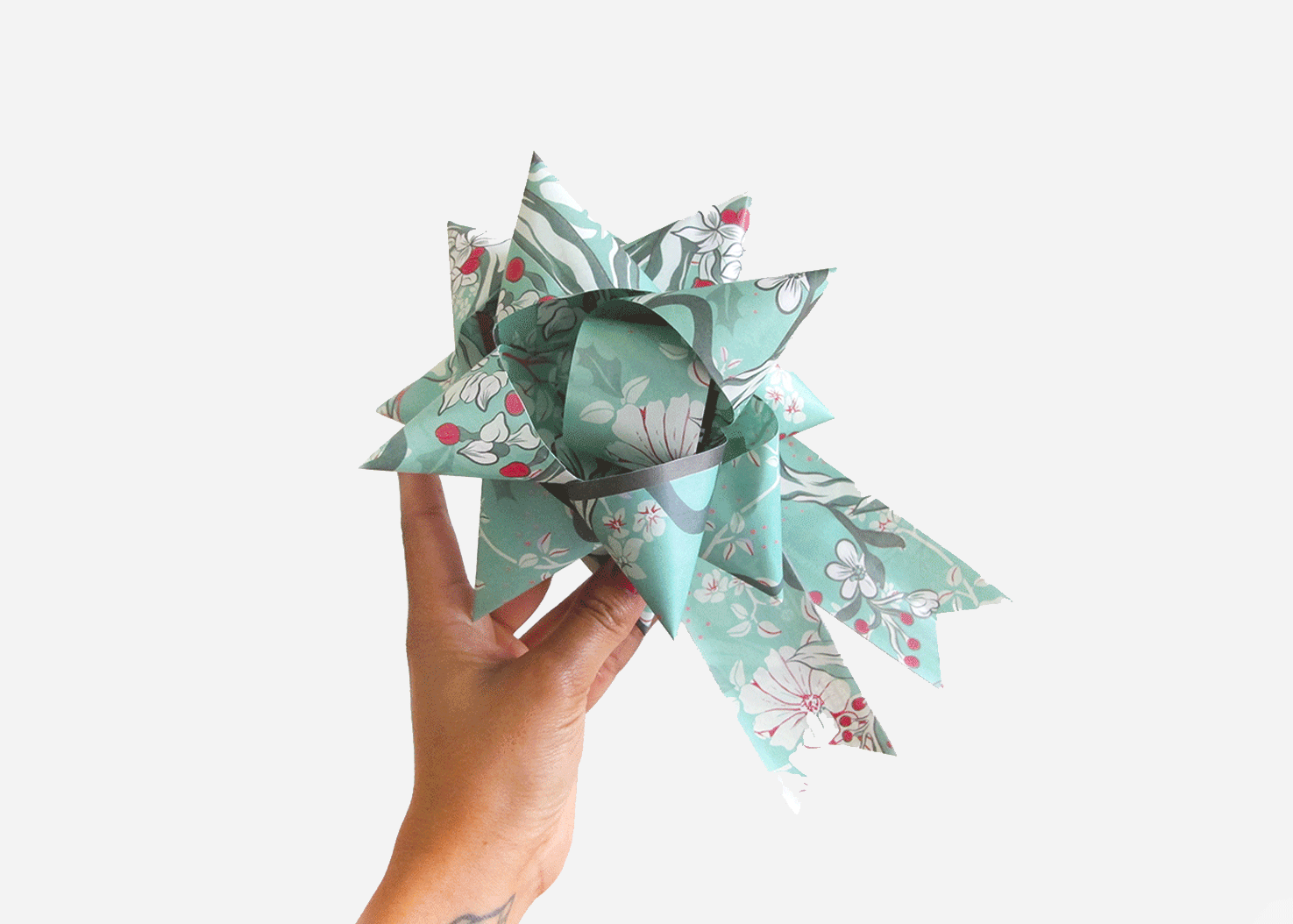 You will need
2 Who Gives A Crap wrappers | Double-sided tape | Scissors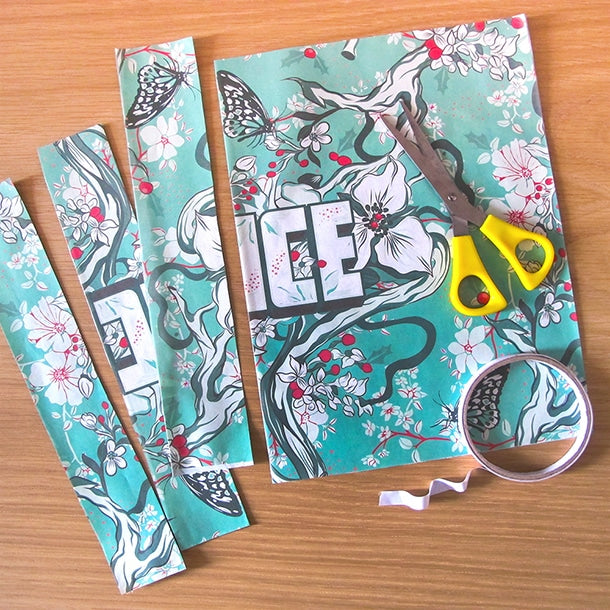 Step 1
Fold each wrapper in half so the short edges meet, then stick the inner faces together using double-sided tape. Cut 3 strips (approx 5cm wide) from each folded wrapper, along the long edge.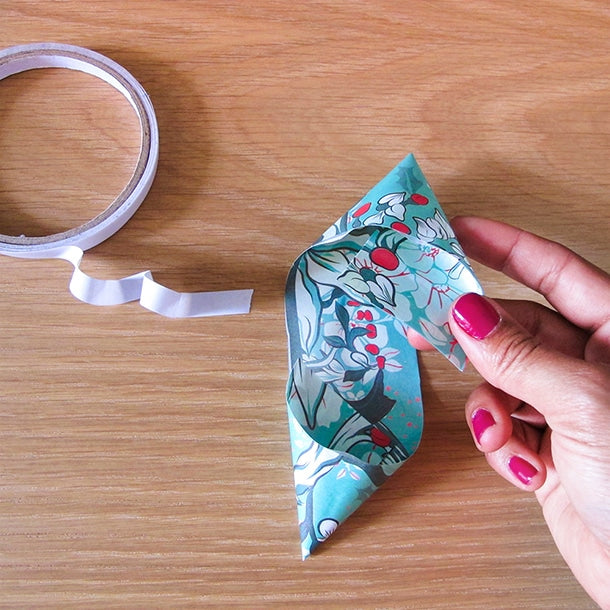 Step 2
With each strip, curl the short end down and around into a cone shape and secure with double-sided tape. Curl in opposite directions for each end. This creates a segment with 2 points on each end.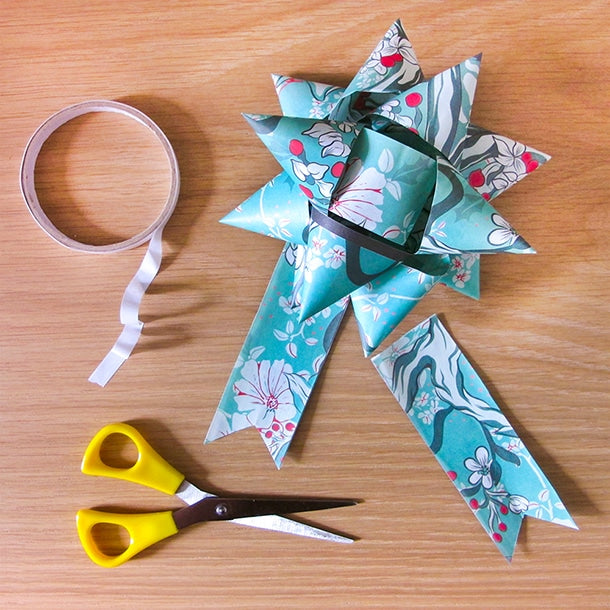 Step 3
To create the "star", stack the segments on top of eachother in opposite directions. Affix each with double-sided tape and alternating wrapper pattern as you go. To finish, use strips of excess wrapper to create a centrepiece and decorative ribbon.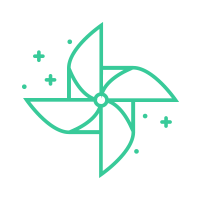 Pinwheel decoration
This is the ultimate in craftiness, so prepare yourself (and others) for total smugness.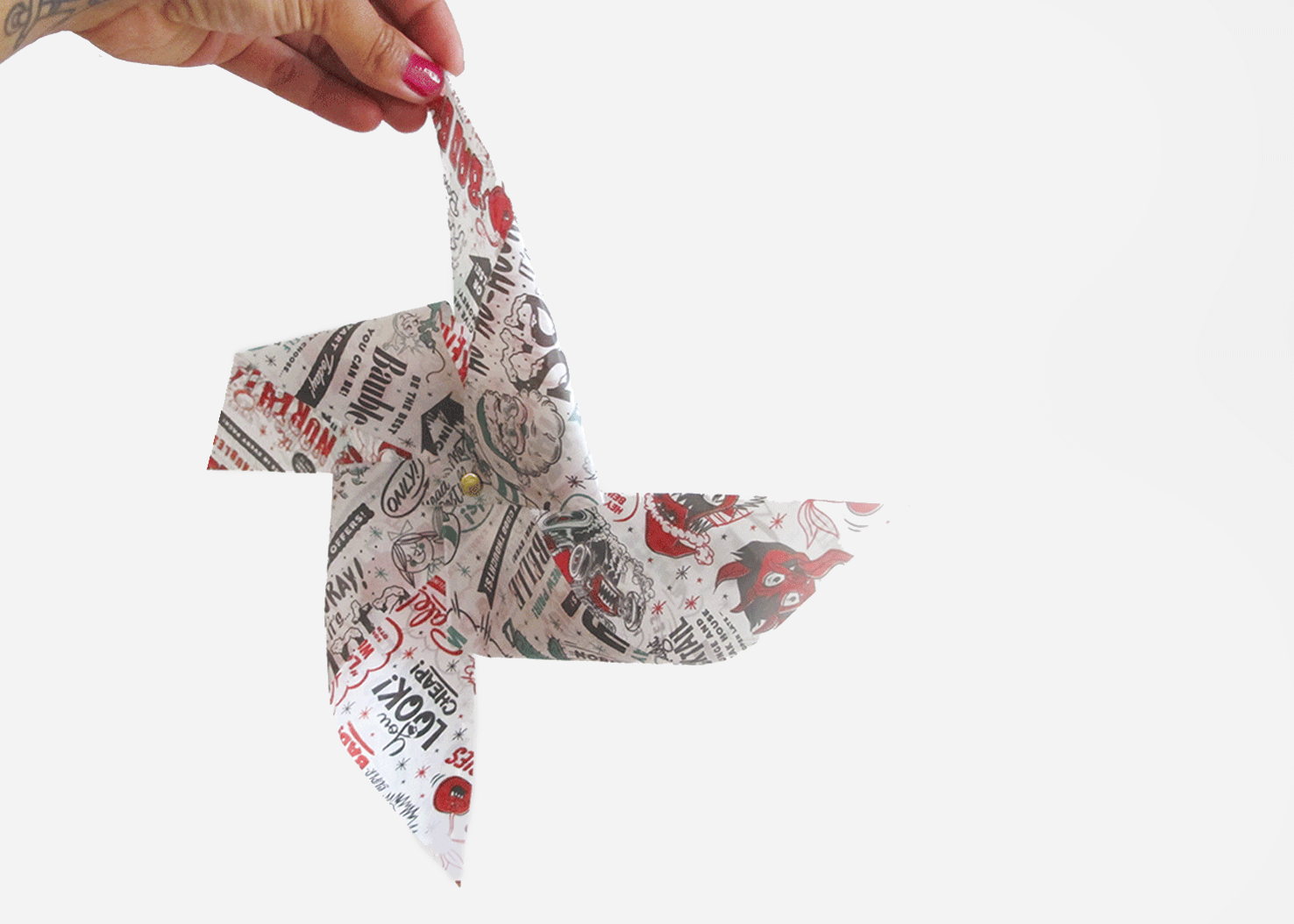 You will need
2 Who Gives A Crap wrappers | Double-sided tape | Split pin | Ribbon for hanging | Hole punch | Scissors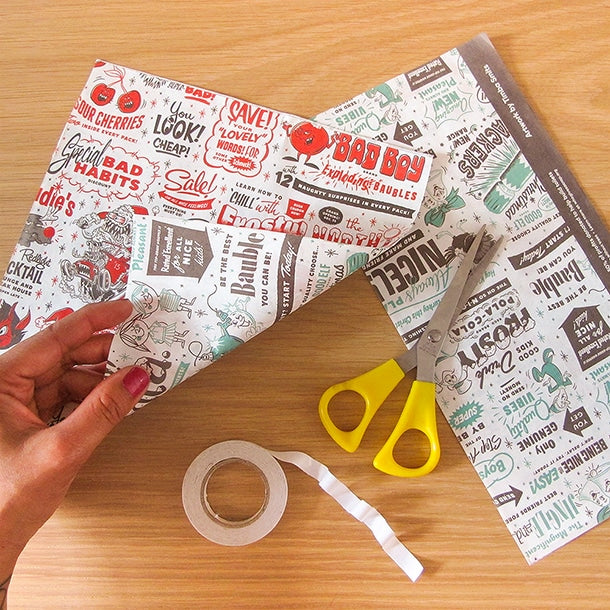 Step 1
Stick the two wrappers together using double-sided tape, with the pattern sides facing out. Cut a square from this, approximately 20x20cm.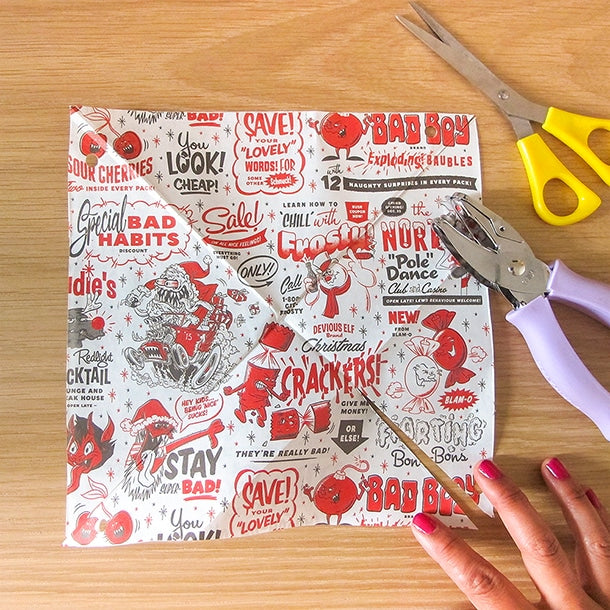 Step 2
Fold the square in half from point to point, then in half again to make fold lines. Unfold and make cuts along each fold line, approximately 2/3 of the way up each line. Punch a hole at the tip of every second point.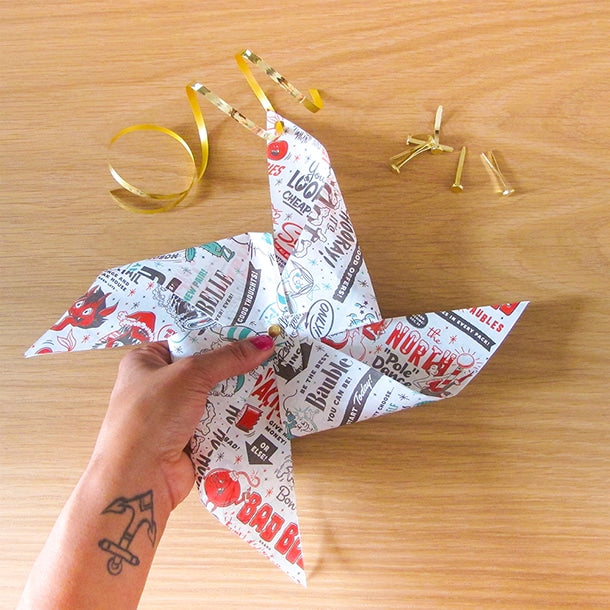 Step 3
To create the pinwheel shape, fold the punched tips one by one towards the centre of the square, then secure in the middle with a split pin. To finish, punch a hole in one of the remaining points and affix a hanging string.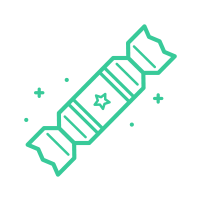 Festive cracker
This cracker is the perfect way to break the ice between Grandma and your new-ish Tinder date.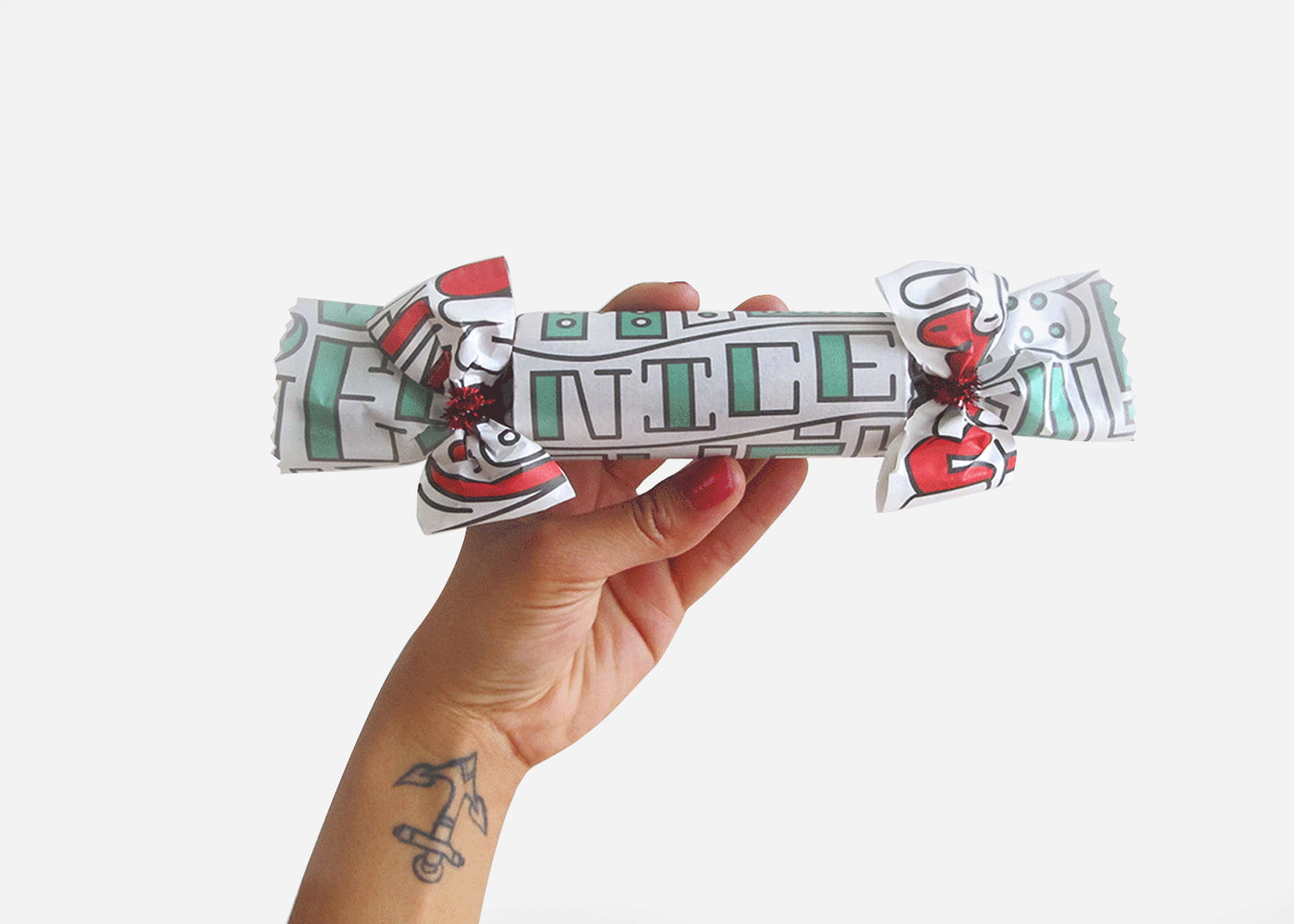 You will need
Who Gives A Crap wrapper | Who Gives A Crap toilet roll | Double-sided tape | 2 pipe cleaners | Cracker snap strip | Cracker fillings | Crimping shears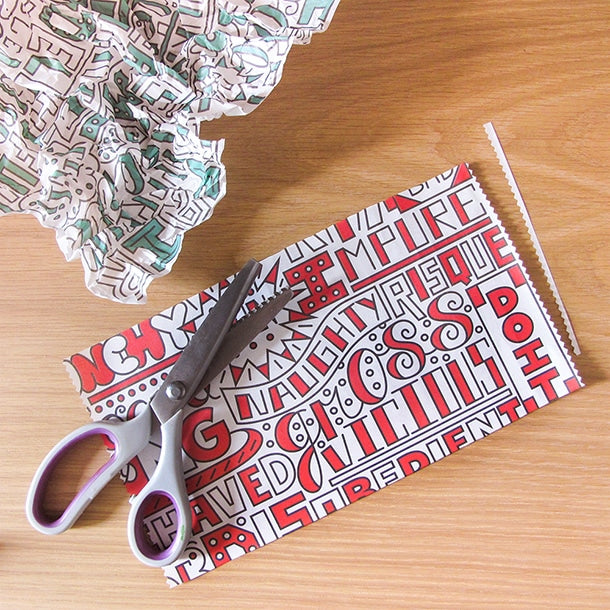 Step 1
Cut the paper wrapper in half along the short edge. Use crimping shears to create a zigzag effect on the short edges.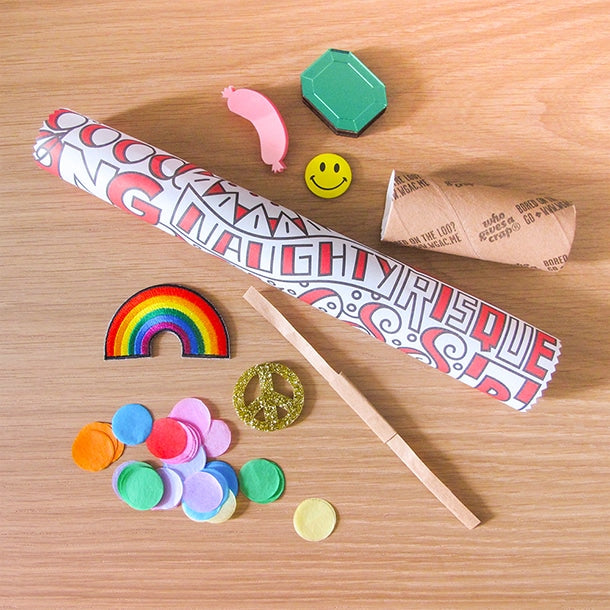 Step 2
Wrap the paper around the roll, securing with double-sided tape. Fill cracker with trinkets and insert the cracker strip.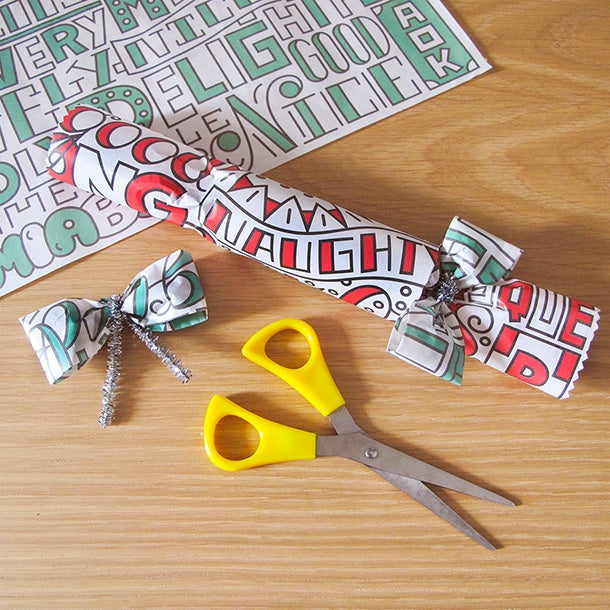 Step 3
Make 2 bows from strips of scrap wrapper and tie around each end using fancy pipe cleaners.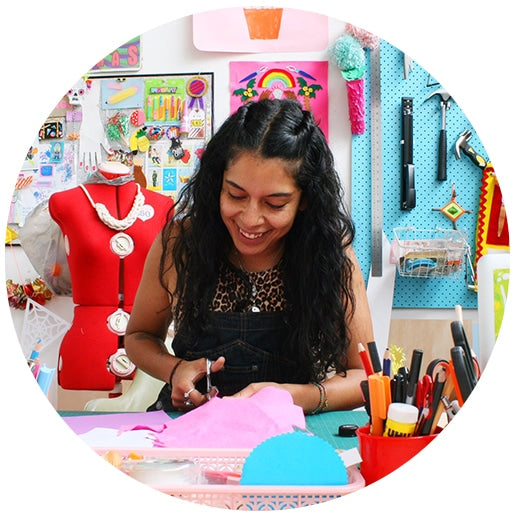 Meet Kitiya
Kitiya Palaskas is an Australian craft-based designer with a multi-disciplinary practice. She specialises in prop and installation design, styling, art direction, creative workshop facilitation and DIY content production; focusing primarily on using handmade techniques and traditional craft methods reimagined in a contemporary way. We think she's awesome - check her out!
We know you'll love our products, but if for any reason you don't, send them back for a full refund.